Riyadh-based investment bank Samba Capital says that it has received over SR21.8bn ($5.8bn) in subscriptions from retail investors for the initial public offering (IPO) of shares in Saudi Arabia's national oil company Saudi Aramco.
Samba Capital is Saudi Aramco's lead manager for the IPO, which will see 1.5 per cent of the world's biggest oil producer floated on the Saudi Stock Exchange, the Tadawul.
The bank said that by the close of business on 25 November, 2,628,646 of applications had been received from retail investors for the IPO with a total number of shares applied for reaching 680,254,540.
It said that about 38.3 per cent of applications were online (38.26 per cent), with a further 35.1 per cent booking at branches, 27.8 per cent applying through ATMs and 1.9 per cent using phone banking.
Record breaker
The IPO is expected to set to raise between $24.5bn-$25.5bn for the oil company and is set to be the biggest IPO in history.
In its IPO prospectus launched on 9 November, Aramco confirmed that it was to offer 3 billion shares in the company for public sale representing about 1.5 per cent of the company's equity.
It said that the shares would be priced at between SR30-SR32 ($8-$8.5), valuing the company at between $1.6tn and $1.7tn.
Shares are being offered in two tranches, with 1 per cent of the company being offered to institutional investors and 0.5 per cent being offered to retail investors.
The deadline for subscription applications for the retail tranche is 28 November.
Aramco has said the final offer price will be published at the end of the book-building period on 5 December
Samba Capital earlier announced that the first five days of the offer period attracted SR73bn or $19.46bn-worth of combined subscriptions from institutional and retail investors.
During the period, from 17 to 21 November, institutional subscriptions amounted to SR58.4bn and 1.82 billion subscribed shares, while retail investors injected more than SR14bn.
Revenues from the IPO are expected to be used by Riyadh to support a huge capital investment programme aimed at diversifying the Saudi economy and creating new jobs.
Although it is the world's biggest-ever IPO, it is set to fall short of the $2tn valuation of Aramco, and $100bn revenue windfall for the kingdom, that Riyadh said that it was hoping for when it first announced plans for the sale in early 2016.
Roadshow
Over the past week, Aramco executives have been touring the Gulf to meet potential investors in the IPO.
On 24 November, senior company executives met with investors in Dubai following meetings in Kuwait's with Kuwait's sovereign wealth fund.
Aramco's management, led by senior vice president of finance, strategy & development Khalid al-Dabbagh and advisers, met institutional investors at the IPO roadshow in Dubai, the second outside Riyadh after the company decided to cancel all roadshows in markets outside the Middle East.
Earlier, top Aramco executives, including CEO Amin Nasser, met officials from the Kuwait Investment Authority(KIA), who said that it was considering investing in the IPO.
In late October, KIA managing director Farouk Bastaki said Aramco had not approached the fund then, but that the KIA would look at the IPO like any other investment.
Talks have taken place with sovereign investors including the Abu Dhabi Investment Authority, Singapore's GIC, India's NIIF and other sovereign wealth funds.
Aramco has struggled to attract a major cornerstone or anchor investor for its IPO, which could be potentially the world's biggest.
MEED
This article is sourced from Power Technology sister publication www.meed.com, a leading source of high-value business intelligence and economic analysis about the Middle East and North Africa. To access more MEED content register for the 30-day Free Guest User Programme. 
Free Report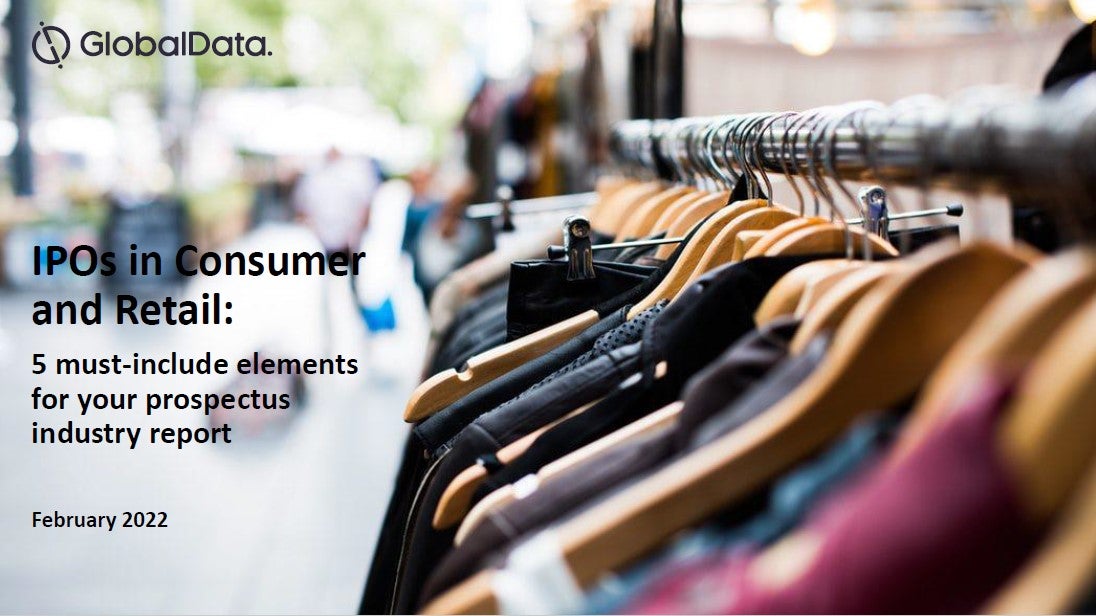 What's missing from your IPO industry assessment?
IPO activity all but stopped in 2020, as the investment community grew wary of the effects of COVID-19 on economies. No matter how deserving a business was of flotation, momentum was halted by concerns of when a 'new normal' of working patterns and trade would set in. Recently, sentiment has changed. Flotations picked up again during the second half of 2021, and now in 2022 the mood is decidedly optimistic. Business leaders have their eyes on fast rebounding economies, buoyant market indices and the opportunity once again to take their businesses public. As a result, global IPOs are expected to hit back this year. With GlobalData's new whitepaper, 'IPOs in Consumer and Retail: 5 must-include elements for your prospectus industry report', you can explore exactly what is needed in the essential literature. GlobalData's focus lies in the critical areas to get right:
Macroeconomic and demographic environment
Consumer context
Industry environment
Competitive environment
Route to market
Interested to learn more about what to include in your IPO Industry Assessment report? Download our free whitepaper.
by GlobalData