Offshore Technology Focus
Offshore Technology Focus is the essential reading material for decision-makers in the global offshore oil and gas industry, bringing you the latest news and analysis in an exciting, interactive format. Produced by a team of experienced editors and contributors, this bi-monthly magazine offers insights into key market and investment trends, in-depth analysis of resources and discoveries around the world and the licensing and policy decisions affecting the industry, as well as updates on the latest technology for upstream and midstream operations.
You can read Offshore Technology Focus for free in the web browser of any device, from desktop computers to tablets and mobile phones. Browse our archive to read past issues for free.
Subscribe to the magazine for free and never miss an issue.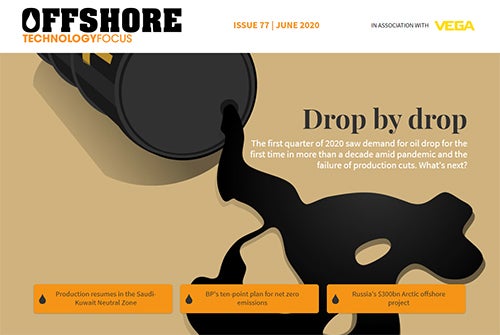 Issue 77 | June 2020
In this issue: The first drop in oil demand in more than a decade, production resumes in the Saudi-Kuwait
Neutral Zone, BP's ten-point plan for net zero, and more.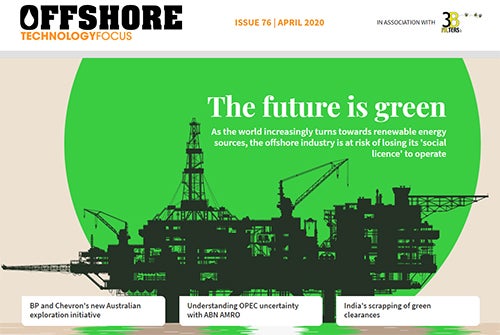 Issue 76 | April 2020
In this issue: Losing the 'social licence' to operate, new Australian exploration, understanding OPEC uncertainty, and more.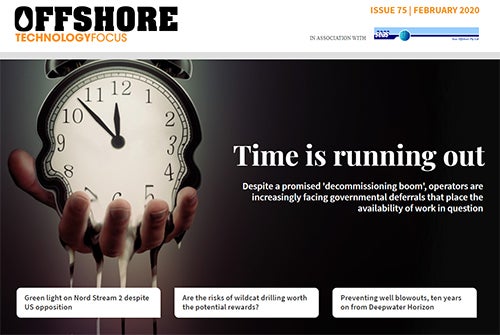 Issue 75 | February 2020
In this issue: The promised 'decommissioning boom' has instead been met with government deferrals, Denmark's greenlighting of Nord Stream 2, the risks and rewards of wildcat drilling, and more.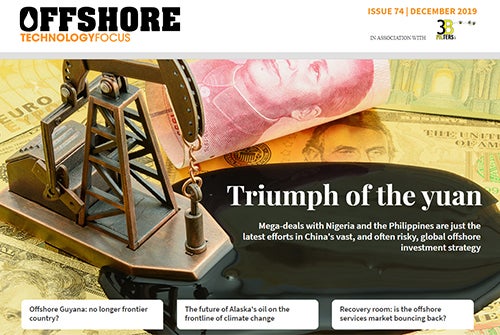 Issue 74 | December 2019
In this issue: We look at China's global offshore investment strategy, Guyana's change from frontier to oil and gas hotspot, the future of Alaska's oil, and more.
Issue 73 | October 2019
In this issue: The OGTC's we take a look at top start-ups, ask how influencer activism works, talk to Fieldbit about how augmented reality can change offshore oil and gas, and more.
Issue 72 | August 2019
In this issue: What the recent election will mean for drilling in the Great Australian Bight, electrifying the subsea, the offshore plasma drill being used by NASA to look for life on Mars, and more.
Issue 71 | June 2019
In this issue: The Norwegian Government pension fund divests from oil and gas, fresh ideas from the TechX Pioneer programme, Shell's OPL 245 scandal, and more
Issue 70 | April 2019
In this issue: What government upheaval in Venezuela will mean for oil and gas business, a new exploration drive in Ireland, Shell's real-time environmental impact assessment tool, Baker Hughes' new approach to subsea development, BP's Tamara Holmgren on women in oil & gas, and more.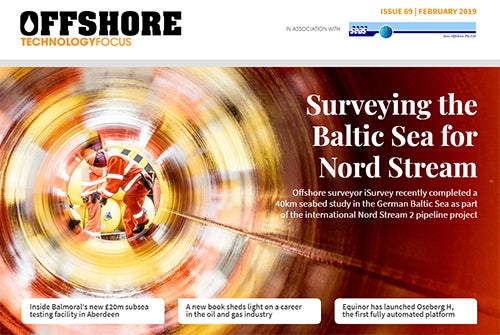 Issue 69 | February 2019
In this issue: A new subsea test centre in Aberdeen, supporting the Nord Stream 2 pipeline, the world's first full automated platform, encouraging women to pursue offshore careers, and more.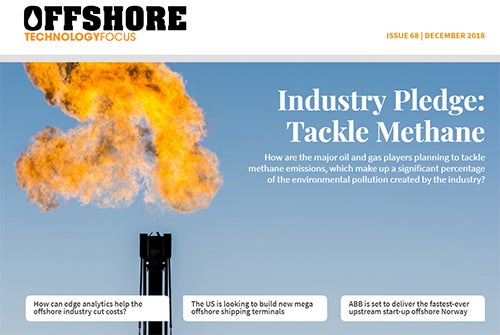 Issue 68 | December 2018
In this issue: Oil and gas companies pledge to tackle methane emissions, the delivery of the fastest ever upstream start-up by ABB, a new generation of mega offshore shipping terminals, and more.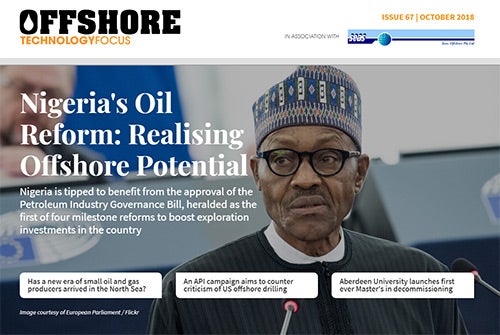 Issue 67 | October 2018
In this issue: The rise of smaller players in the North Sea's latest offshore licensing round, Nigeria's petroleum reform bill, the University of Aberdeen's Master's in decommissioning, and more.
Whether you want to increase brand awareness, deliver a complex message or launch a new product, our online magazine provides a creative medium to communicate effectively with your audience.
Reach your audience – delivered directly to 180,000 industry professionals inboxes and be seen by our online community of 113,000 visitors every month.
Rich digital content – enables you to provide innovative content and features to engage your reader more with your brand.
Editorial focused advertorial content – giving you the opportunity to communicate a more detailed message.
Direct response – embedded links in adverts enable you to measure responses and generate new leads through a high profile advertising medium.
---
We offer one of the most varied and competitive price plans available today. Select from an array of creative and flexible solutions across a range of media to meet your specific needs.
Full Page Advertisements
A full page advertisement that fills the screen of all readers of the online magazine is a fantastic way to improve customer loyalty and build a stronger brand with strong visual images, text and embedded links.
Furthermore, you can enhance this advertisement with both animation and video, to further excite and engage our readership.
Advertorial Content
Our online magazines also offer the unique opportunity for you to utilise the most effective mechanism for delivering dynamic, creative and in-depth content. Our advertorial content opportunities offer you to chance to work directly with our editorial team to create the perfect combination of company or product overview and brand promotion delivered to our users in the power-technology.com house style they know and trust.
Close
Close
Close
Go Top